A new scandal about Japanese counterfeiting: MITSUBISHI sealing o-ring products have been faked for years.
According to Reuters reported on November 23rd, the Japanese manufacturing fraud scandal adds a pile, according to Japan's economic news reports, a division of MITSUBISHI materials has falsified product data for several years.
A screenshot
of product from MITSUBISHI electric wire factory website.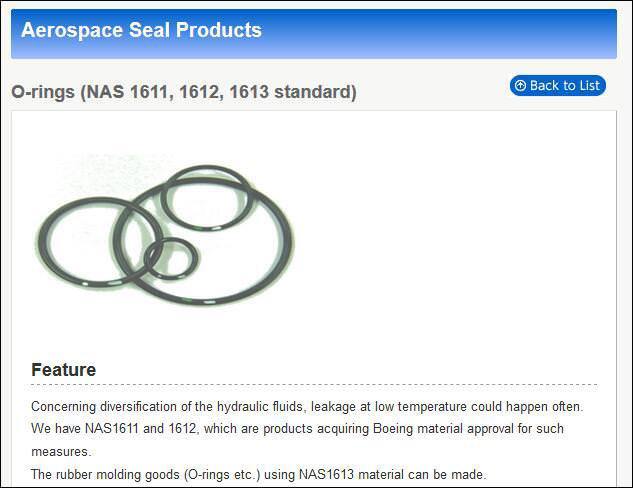 Mitsubishi Cable Industries has falsified data on its o-ring products, which have hundreds of products, including industrial product customers such as aircraft.The report quoted multiple sources saying there was no security issue at present.
Due to Thursday's public holiday in Japan, there is no immediate insight into the company's views.
According to the company's website, o ring products, as a sealed use of ,can be used in important areas such as aircraft, navigation and nuclear.
The company was reported to have found the problem in an investigation conducted after the kobe steel data fraud scandal.
Compared with mitsubishi, TICOPTFE is a Chinese company that is not very well known in the world, but in 13 years of production and operation, it has never falsified materials and deceived customers.All PTFE products are made of 100% A grade raw materials, and the price-performance ratio ranks top 10 in China's PTFE industry company. In the process of cooperation with South Korea's Samsung, YAMAHA, Ericsson and other well-known companies, the quality of products has been unanimously recognized .
Address: NO. 368, DAQING ROAD, LIANHU COUNTY XI'AN CHINA
Email: postmaster@sxptfe.com
Mr. zhandong yang
Telephone: 86-029-89549229
Mobile Phone: 86-13709266018
Send us drawings or sample for inquiry. Contact now!
Please send your message to us