TORAY, a Japanese chemical giant, admitted that the data were falsified, argued that it was "not illegal"
On November 28th, Akihiro Nikkaku, President of Japan's TORAY, held a press conference in Tokyo.TORAY group, a Japanese conglomerate and global carbon fibre material giant, held a press conference in Tokyo on November 28th to acknowledge the existence of TORAY HC in tampering with product intensity data.It is the third large Japanese company to have revealed a data fraud scandal following the kobe steel and mitsubishi composite materials.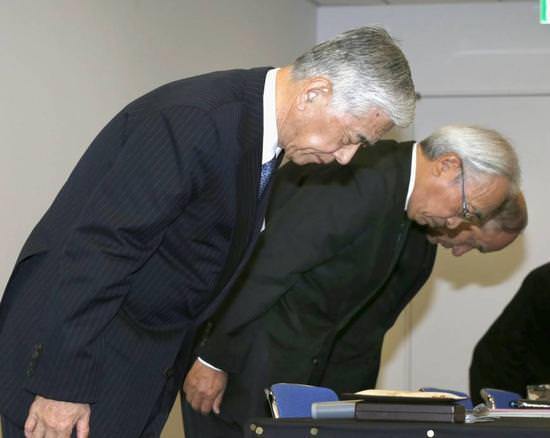 Akihiro Nikkaku confirmed at the November 28th press conference that from April 2008 to July 2016, there were 149 data tampering events in TORAY HC, and the problem products were sold to 13 enterprises.The faking data mainly involves the auxiliary material which enhances the tire strength of the car.
The bad thing is that TORAY has already mastered the situation a year ago, but it has not been publicly available.Akihiro nikkaku apologized at a news conference on November 28. But Akihiro Nikkaku said it was "not illegal" to tamper with the data, and if the kobe steel scandal did not come to light, TORAY would not have made it public.
Compared with mitsubishi and TORAY,
TICOPTFE
is a Chinese company that is not very well known in the world, but in 13 years of production and operation, it has never falsified materials and deceived customers. All
PTFE products
are made of 100% A grade raw materials, and the price-performance ratio ranks top 10 in China's PTFE industry company. In the process of cooperation with South Korea's Samsung, YAMAHA, Ericsson and other well-known companies, the quality of products has been unanimously recognized.
Address: NO. 368, DAQING ROAD, LIANHU COUNTY XI'AN CHINA
Email: postmaster@sxptfe.com
Mr. zhandong yang
Telephone: 86-029-89549229
Mobile Phone: 86-13709266018
Send us drawings or sample for inquiry. Contact now!
Please send your message to us